Music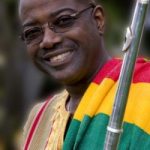 Keith Waithe is an award winning flautist and leader of the Macusi Players – world music jazz band – blending rhythms from the Caribbean, South America, Asia and Africa. He mixes many sounds from his collection of over 2007 flutes, fusing enigmatic musical forms in performance whilst encouraging audience participation. Keith's original compositions have been performed on radio, television and several theatre productions.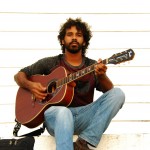 Gavin Mendonca is a young Guyanese Musician, born in the heart of Georgetown on Christmas Eve 1991, and in 2011, Gavin found his calling: Punk Rock! As one of a very few "Punk Rockers" in Guyana, he made a name for himself in the local rock community as well as on the National Scene. Since January 2014, Gavin is also the host of his self produced radio show – Radio Rock 'n' Roll, Guyana's Premier Rock 'n' Roll radio, bringing rock to a wider audience. Gavin has represented Guyanese Rock'n' Roll in Trinidad, and four times in Suriname at Rock events. Also a composer, he has written many songs that are patriotic ant tell a story about being a Guyanese Musician, such as 'City By De Tides' (a song about his home town) and 'The Great Rebellion' (a song about Cuffy, and the 1763 Berbice Slave Rebellion) and the 2015 Christmas Hit 'Cause Is Christmas (in Guyana)'. He is currently the bassist of local Heavy Metal band – Feed the Flames. He has fused Guyanese Culture, which is truly unique, with Rock 'n' Roll, creating an entirely new sub-genre of Rock Music – Creole Rock. His first solo album, titled 'CREOLE ROCK: THE BEGINNING', was released in April 2016.
Mighty Gabby or Gabby (born Anthony Carter) is a Barbadian calypsonian and folk singer. He won the Calypso Monarch title in 1968, 1969 and 1985 with 'Heart Transplant', 'Family Planning'… and as well in 1997, 1999, 2000 and 2010. In the 70s he concentrated on acting, joining the Barbados Theater Workshop and composing much of the music for its play 'Under the Duppy Parasol', which had a successful run in New York. He was awarded the Folk Singer of the Year for three successive years from 1977 to 1979 for 'Riots in the Land', 'Bridgetown', and 'Bajan Fisherman'. In 2004 he was named Cultural Ambassador of Barbados.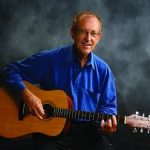 Dave Martins is a Guyanese singer and musician. He is known throughout the Caribbean as the founder/leader of the popular Tradewinds band that rose to the top of the charts in 1968 with the hit song 'Honeymooning Couple'. He has produced a collection of witty and insightful songs of Caribbean life that have become favourites across the region and have put him in the top rank of creative Caribbean artists. One of his most enduring works is the comedy classic 'Cricket in the Jungle'.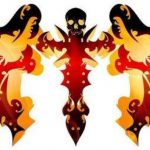 Feed the Flames (FTF) is a Heavy Metal band based in Georgetown, Guyana. Formed in 2008, the group consists of vocalist Gavin Persaud, guitarists Gavin Singh and Emilio Martins, bassist Gavin Mendonca and drummer Nicholas Chung. The band is considered to be a significant member of the Heavy Metal Movement in Guyana, which started in the late 80's. Since their formation, FTF has released a three-song EP and is currently recording their first full-length studio album. The band has performed at numerous underground Heavy Metal events in Guyana, and many prestigious events for the National public's eye. In 2013 they performed for the first time outside of Guyana – in Suriname with Surinamese band 'Morrighon'. FTF follows the trend of the 'New Wave of Heavy Metal' – marrying European guitar riffing and throaty vocals, with aggressive drumming and heavy bass. There is a heavy influence of Classic Rock, Thrash Metal and Punk Rock, with influence coming from bands like Led Zeppelin, The Ramones, Megadeth, Nirvana and Lamb of God. The band performed in Trinidad in July 2016, supporting the band LynchPin who represented the Caribbean at the Wacken Open Air Festival in Germany in August.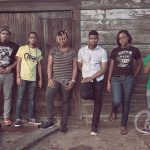 Collage is a genre mixed group consisting of 7 band members including band founders Christian Sobers, Jeremy Sobers, Aisha Jones and Lerone Souvenir. Their current aim is to transform the sound of the music industry in Guyana and change the perspective of local music. Christian the guitarist, is the producer and manager of the group. Also a music teacher he sets the basic vibe of the group. Jeremy the piano guy, is Christian's younger brother. He sets a rhythmic touch with his 'keys'. Aisha, better known by her stage name A-TayJah, is not only the rapper in the group she is also one of Guyana's best female rappers, a personality and volley ball player. She adds the soulful flair. Rojeria, the newest member of the band, sets the balance in vocals and harmony with the smooth tones as the background vocalist. She is also the Vocalist for her group 'Steeling Notes'. Seon, the Bassist, is an awesome graphic designer also responsible for the branding of the band. He sets the groove with Nikel the drummer, the latter being a member of the National Steel Pan Orchestra. Together they form a unique and dynamic sound. Band members: Aisha Jones, Lerone Souvenir, Christian Sobers, Jeremy Sobers, Seon King, Rojeria Mc Watt and Nikel Pinkington.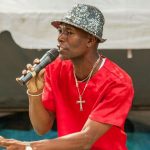 Roger Hinds a.k.a Young Bill Rogers is the son of the Guyanese music legend Bill Rogers. He is involved in music since his teenage years going around with his father performing and singing. He won 11 titles in calypso and other monarch competition and was 5 times awarded Shanto King. He represented Guyana at 3 Carifesta events and performed along the Mighty Sparow, Black Stalin, Gabby and many other top Caribbean Artistes. He travels around the Caribbean islands spreading the message of education and culture through EDU-CULTURE production  with the group Caribbean Vizion led by Trinidad & Tobago former calypso soca king Kurt Allen. Author of the books 'Life and Works' and 'The Origin of Shanto Music' he is also a TV host and song writer for the Junior Calypso Monarch competition.
The GBTI-Buxton Steel Orchestra has grown from strength to strength. Back in 2010 we started with eight (8) players, today we have grown by over 325%. Our sole sponsor since 2013 is the Guyana Bank for Trade & Industry. Our Trainer/Tuner & Arrangeur for the past six (6) years is Mr. Frank Lynch and our Coordinator is Fitzroy Younge since October 2010. We have twenty four (24) players with an average age of 16 years. Practice sessions are held at Tipperary Hall in Buxton every Tuesday, Thursday and Friday after school. Four of our players attend Music School in Georgetown – three are trumpeters and one plays the clarinet. In June last year Guyana's 50th Independence Anniversary Celebration Committee (New York) in collaboration with the Consulate General of Guyana invited our Steel Band to travel up to New York to participate in the Jubilee Week festivities, a total of nineteen (19) players/chaperons travelled up to New York for three weeks. On February 19th this year, the band emerged as winners in the Mash Large Youth Band. This has been our 3rd time in four years winning this competition.  Our vision: "To be the Best Steel Pan Music Provider in Guyana". Our mission: "Our Players will work assiduously to consistently provide Steel Pan Music of the highest quality across Guyana".
Spoken words
Philip Nanton is a spoken word performer and writer from St. Vincent and the Grenadines who lives in Barbados. He has performed his work across the Caribbean and internationally. He has edited two anthologies of literacy criticism and one anthology of creative writing. In 2012, he represented St. Vincent & the Grenadines at the Poetry Parnassus in London. His poems and prose essays have been widely published. He is the author of the CD and book Island voices from St. Christopher and the Barracudas (2014, Papillote Press). A selection of his prose and poetry Canouan Suite and Other Pieces (2015) was also published by Papillote Press. His book Frontiers of the Caribbean will be published by Manchester University Press in 2007.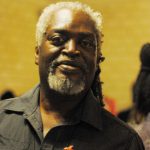 Winston Farrell is a Barbadian award-winning author and poet. He is a pioneer in Bajan spoken words and a theatre development specialist and producer. His collections of poems include 'Call Of The Quarter Master' (2006), 'Echoes of the Young Blood' and 'Bustin The Blues' (2011). He was published in literary journals such as Race Today and the Caribbean Writer Journal. In 2000 he won the third prize in the Frank Collymore Literary Endowment and in 2002 the Prime Minister's Award at NIFCA.
Dance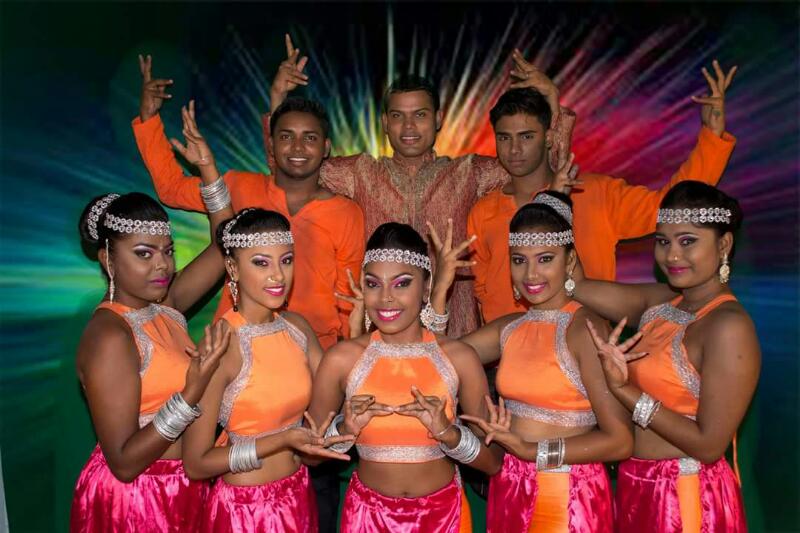 Nachgana Academy of Dance is a group of dynamic personalities bonded together by the gift of versatile dancing. The Academy was formed in April 2013 by its director and choreographer Devi Ramcharitar. Currently they are based in Diamond on the East Bank of Demerara and consist of approximately twenty disciplined and unique members ranging from ages 7 to 25. Nachgana's main focus is to preserve the Indian art of dancing in Guyana, however, they manage to infuse all genre of dance ranging from indian classical to hip-hop in their routines. Not only is Nachgana engaged in dancing but the academy members sternly believe in giving back to the community through philanthropy work and twice yearly they conduct blood drives, feed the homeless and assists the disabled and elderly. Nachgana Academy of Dance has performed at numerous prestigious events throughout the length and breadth of Guyana and continues to be committed to promoting Guyana's rich culture.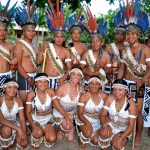 Surama Cultural Group
Multi-talented Group
Jazz and Poetry One Stool (Japos) is a social entrepreneurship / movement that is geared at encouraging the love of dreaming with your eyes open (reading) and being the best professional one can be. It was started in May 2015 by Jaime SuRu Mayers as a free space platform for creatives of all ages through monthly talent showcases done at Julians Restaurant and Bar. "We continue to add edutainment to our region and work along with NGO's like Youth Challenge Guyana to assist with community building and youth empowerment. This young Business of mostly young creatives though still growing is driven by a passion and commitment to bringing a different mindset to the youth of our nation". Our Motto: "Today We Are Tomorrow". Members: Jonathan Josh Bastian (Rapper), Daniel Dayan Desouza (Musician), Eleazar Thibaud (Musician), Jamal Benjamin 'D4G' (Rapper), Abel Stokes (Singer / Musician), Shem Mentus 'T.M.J.' (Beatboxer), Roy Stewart 'Sweet sax' (Saxophonist), Nicasey Abrams 'Nicasey' (Singer, Poet, Motivational Speaker), Shawn Thompson and Romelton Jr. Siland (Choerosteppers Mime) and Jaime Mayers 'Suru' (Spoken word Poet, Motivational Speaker, Peer Educator and Volunteer).