Music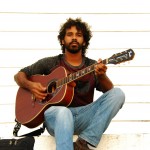 Gavin Mendonca is a young Guyanese Musician, born in the heart of Georgetown on Christmas Eve 1991, and in 2011, Gavin found his calling: Punk Rock! As one of a very few "Punk Rockers" in Guyana, he made a name for himself in the local rock community as well as on the National Scene. Since January 2014, Gavin is also the host of his self produced radio show – Radio Rock 'n' Roll, Guyana's Premier Rock 'n' Roll radio, bringing rock to a wider audience. Gavin has represented Guyanese Rock'n' Roll in Trinidad, and four times in Suriname at Rock events. Also a composer, he has written many songs that are patriotic ant tell a story about being a Guyanese Musician, such as 'City By De Tides' (a song about his home town) and 'The Great Rebellion' (a song about Cuffy, and the 1763 BerbiceSlave Rebellion) and the 2015 Christmas Hit 'Cause Is Christmas (in Guyana)'. He is currently the bassist of local Heavy Metal band – Feed the Flames. He has fused Guyanese Culture, which is truly unique, with Rock 'n' Roll, creating an entirely new sub-genre of Rock Music – Creole Rock. His first solo album, titled 'CREOLE ROCK: THE BEGINNING', was released in April 2016.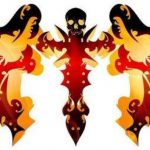 Feed the Flames (FTF) is a Heavy Metal band based in Georgetown, Guyana. Formed in 2008, the group consists of vocalist Gavin Persaud, guitarists Gavin Singh and Emilio Martins, bassist Gavin Mendonca and drummer Nicholas Chung. The band is considered to be a significant member of the Heavy Metal Movement in Guyana, which started in the late 80's. Since their formation, FTF has released a three-song EP and is currently recording their first full-length studio album. The band has performed at numerous underground Heavy Metal events in Guyana, and many prestigious events for the National public's eye. In 2013 they performedfor the first time outside of Guyana – in Suriname with Surinamese band 'Morrighon'. FTF follows the trend of the 'New Wave of Heavy Metal' – marrying European guitar riffing and throaty vocals, with aggressive drummingand heavy bass. There is a heavy influence of Classic Rock, Thrash Metal and Punk Rock, with influence coming from bands like Led Zeppelin, The Ramones, Megadeth, Nirvana and Lamb of God. The band performed in Trinidad in July 2016, supporting the band LynchPin who represented the Caribbean at the Wacken Open Air Festival in Germany in August.
Ruqayyah is a Musician, Singer-Songwriter of both Guyanese & Surinamese heritage.The Artist, birth name Ruqayyah Boyer started off as a spoken word poet known for her tremendous s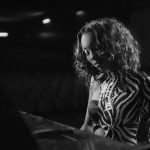 tagepresence, contagious personality, conscious free verse lyrics and overall eclectic style. She is a hybrid artist.
Ruqayyah also collaborated with American poet Ramya Ramana, winner of the Youth Poet Laureate of New York City award in 2014 during Ramya's first visit to Guyana at 1 Billion Rising Showcase.
She featured as one of the main acts cast in the 2010 Theatrical Spectacular event held at the Nations National Cultural Centre, re enacting the legendary roles of Etta James, Shirley Bassey & the Supremes through song and fashion.
Ruqayyah attended the National School of Theater Arts and Music and upon graduation the songstress decided to re focus her energies primarily on the advancement of her music career.
She released a few singles in Guyana "Sunshine" remix feat social commentary/dancehall act Kwasi Ace was released in summer 2016. The song was featured in International Neo Drama film "A Bitter Lime" which saw an official screening in Los Angeles in June 2016. The song was followed up by singles You don't own me , #1Love and Hearts won't ever lie (Cover remix).
Ruqayyah also helped pen "Together We Can Have It All" "A Unity Ambassadors Collaborative feat" inspired by the worldwide hit "We Are the World."
Dance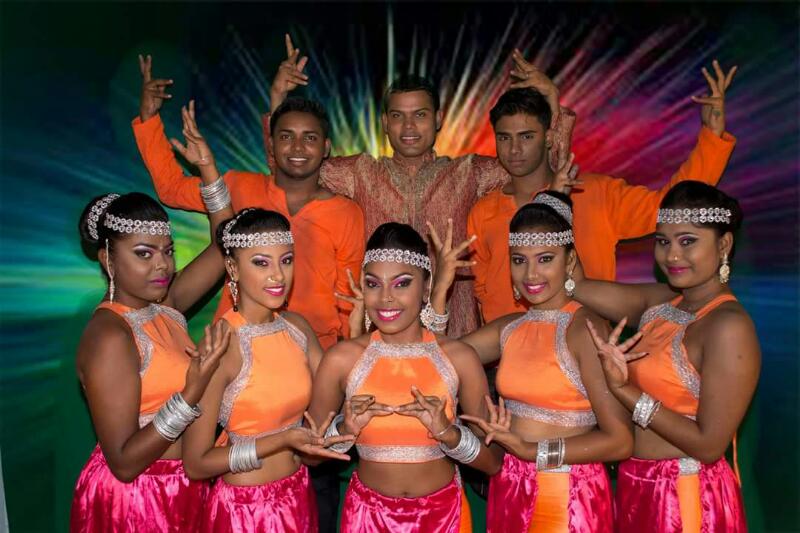 Nachgana Academy of Dance is a group of dynamic personalities bonded together by the gift of versatile dancing. The Academy was formed in April 2013 by its director and choreographer Devi Ramcharitar. Currently they are based in Diamond on the East Bank of Demerara and consist of approximately twenty disciplined and unique members ranging from ages 7 to 25. Nachgana's main focus is to preserve the Indian art of dancing in Guyana, however, they manage to infuse all genre of dance ranging from indian classical to hip-hop in their routines. Not only is Nachgana engaged in dancing but the academy members sternly believe in giving back to the community through philanthropy work and twice yearly they conduct blood drives, feed the homeless and assists the disabled and elderly. Nachgana Academy of Dance has performed at numerous prestigious events throughout the length and breadth of Guyana and continues to be committed to promoting Guyana's rich culture.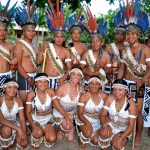 Surama Cultural Group
Multi-talented Group
Jazz and Poetry One Stool (Japos) is a social entrepreneurship / movement that is geared at encour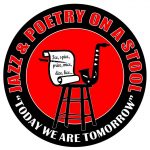 aging the love of dreaming with your eyes open (reading) and being the best professional one can be. It was started in May 2015 by Jaime SuRu Mayers as a free space platform for creatives of all ages through monthly talent showcases done at Julians Restaurant and Bar. "We continue to add edutainment to our region and work along with NGO's like Youth Challenge Guyana to assist with community building and youth empowerment. This young Business of mostly young creatives though still growing is driven by a passion and commitment to bringing a different mindset to the youth of our nation". Our Motto: "Today We Are Tomorrow". Members: Jamal Benjamin 'D4G' (Rapper), Abel Stokes (Singer / Musician), Shem Mentus 'T.M.D.' (Beatboxer), Nicasey Abrams 'Nicasey' (Singer, Poet, Motivational Speaker), Cledwin Joseph (Spoken Word Poet) and Jaime Mayers 'Suru' (Spoken word Poet, Motivational Speaker, Peer Educator and Volunteer).