THANK YOU TO OUR SPONSORS!
Sponsors are key to the success of the festival and we would like to thank them for their partnership, support generosity to this festival over the last three years. THANK YOU to the Government of the Co-operative Republic of Guyana, to all our private sector sponsors and to our general supporters, without YOU ALL, this exciting and innovative cultural event would not have happened!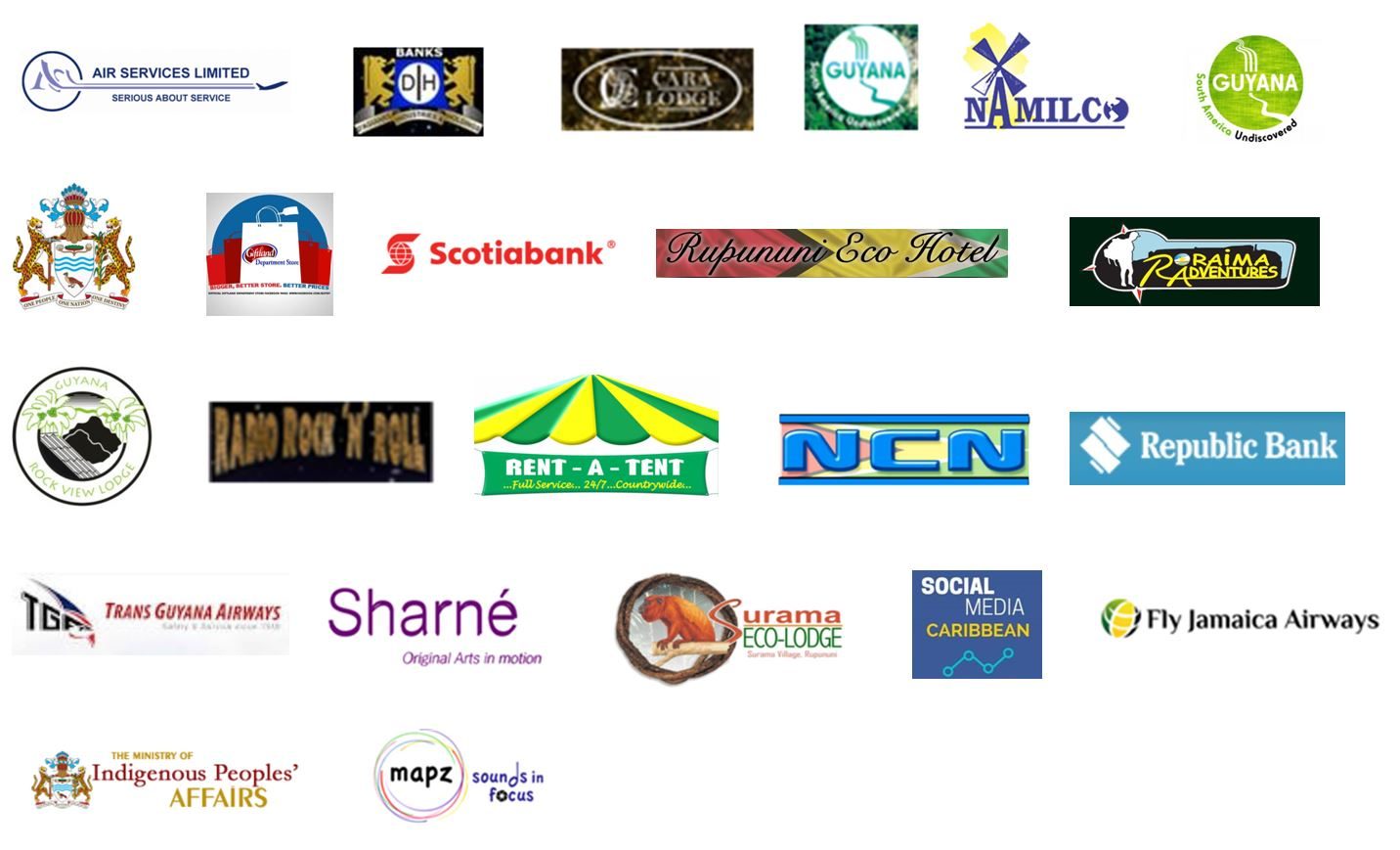 Most of you have remained with the festival throughout these years, again thank you all for your tremendous support!
As the festival develops and expands we continually seek for additional and "branding" sponsors.
Please contact us and come on board!!